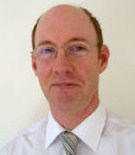 My name is Alan Gornall, and I am an acupuncturist living and working in Lewes.
I use acupuncture to effectively treat any number of ailments in my Lewes acupuncture clinic including headaches, pain, digestive complaints, sleep disorders, menstrual problems, infertility, addiction, depression (see who has acupuncture? or conditions treated for more details) and also to help maintain and improve your health.
I practice an integrated form of acupuncture incorporating both traditional five element acupuncture and Traditional Chinese Medicine techniques to provide a comprehensive and holistic approach to patient wellbeing.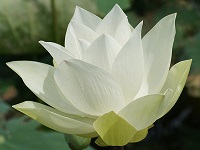 In addition to acupuncture there are a number of additional techniques that I sometimes use in the treatment room, including cupping, massage, heat lamps, ultrasound, and electroacupuncture. Depending on your condition, I may use one or more of these adjunctive techniques to maximise the effects of the acupuncture.
I can also advise on lifestyle changes, nutrition and exercise to help you to enjoy the best health that you possibly can.
I am professional and care about the safety of my patients. I am fully qualified. I hold a Bachelor of Science degree in acupuncture as well as a Licentiate in Acupuncture. I am bound by a professional code of conduct and ethics. The Therapy Rooms is a purpose build clinic space with wheelchair access, and my premises are registered with the Lewes District Council Environmental Health department and have been inspected by them and approved for the practice of acupuncture.
My treatment room is a calm, welcoming and secure place. My Lewes acupuncture clinic is in West Street.
I always take a thorough case history before commencing any treatment. An initial consultation can take up to two hours. By taking the time to get to know you and your condition I am able to tailor a programme of treatment to best suit your individual needs rather than work from a formulaic prescription.
If you would like to talk about what acupuncture can do for you, why not phone 01273 483327 for a free ten minute chat with no obligations?
© Alan Gornall Acupuncture 2006-2020. All Rights Reserved.