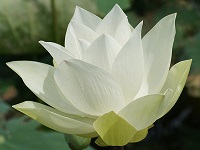 There are a large number of diseases and conditions that respond well to acupuncture.
Acupuncture within the framework of Traditional Chinese Medicine is a complete system of medicine and can be used to treat any condition, but in practice, there are some conditions that tend to respond to treatment better than others.
The following is not an exhaustive list, but it is intended to give some idea of what sort of conditions I treat in the clinic:
•Addiction
•Ankle sprains
•Anxiety
•Arthritis
•Asthma
•Back pain or weakness
•Bells palsy
•Constipation
•Depression
•Digestive disorders
•Facial paralysis
•Femoral adductors syndrome
•Fibrositis
•Hay fever
•Headaches
•High blood pressure
•Indeterminate aches and pains
•Induction of labour
•Infertility
•Insomnia
•Knee pain
•ME and chronic fatigue
•Menstrual problems
•Migraines
•Morning sickness
•Pain relief
•Plantar fasciitis pain
•Problems with circulation
•Psychological disorders
•Rheumatism
•Rotator cuff injuries
•Sciatica
•Shin splints and Achilles pain
•Skin conditions
•Tendinitis and bursitis
•Tennis elbow and wrist strain
•Tiredness
•Ulcers
•Urinary problems
If your condition is not listed contact the clinic for a ten minute chat to see if your condition could benefit from acupuncture treatment.
Alan Gornall Acupuncture
Lewes Chiropractic Clinic, 16 West Street, Lewes, East Sussex, BN7 2NZ
Tel: 01273 483327
info@lewesacupuncture.co.uk