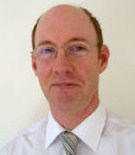 My name is Alan Gornall and I am a fully qualified acupuncturist with many years of clinical experience. I have a B.Sc. degree in acupuncture  from Kingston University and a Licentiate in acupuncture from the College of Integrated Chinese Medicine in  Reading. I also have a B.Sc. degree in Psychology from the University of Exeter.
I practise a combination of Five Element acupuncture and Traditional Chinese Medicine acupuncture, the two prevalent forms of acupuncture used in the UK.
I am a member of the British Acupuncture Council. As a professional acupuncturist, I am bound by strict codes of ethics and  safe practice.
I am registered with Lewes District Council Environmental Health department and  subject to the local acupuncture byelaws.
For appointments or further information please phone the clinic on 01273 483327.
Alan Gornall Acupuncture
Lewes Chiropractic Clinic, 16 West Street, Lewes, East Sussex, BN7 2NZ
Tel: 01273 483327
info@lewesacupuncture.co.uk